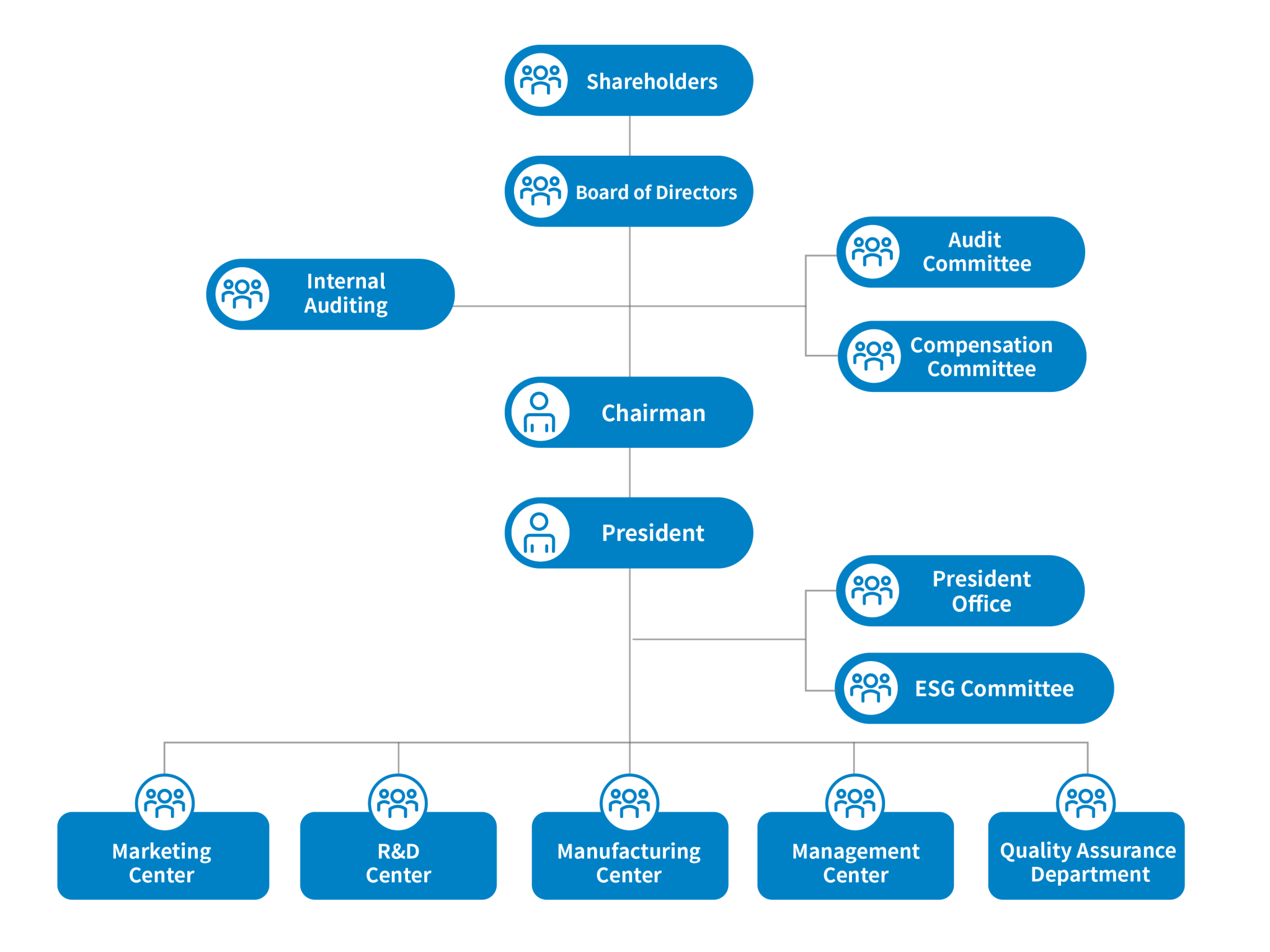 Audit system

Audit scope

The audit work includes all divisions in the parent company, and affiliated branches and subsidiaries.
The auditor's work are divided into two categories: regular and irregular. Regular audits are performed according to yearly plan, while irregular audits are performed when requested by the chairman or other project based demands.

Purpose of audit
The purpose of internal audit is to help managers ensure employees are following the laws and internal regulations while doing the job.
Auditor's responsibility

The auditor is supervised by the board of directors while performing the internal auditing.
When encountering potential problems, the auditor should fully understand the situation before giving any advice.
The auditor undertakes the audit work with the aim of ensuring:


Whether the internal control system is effective and is being followed.
Whether all assets and liabilities exist.
Whether the data contained in the account has a legal basis and business goals are achieved.
Whether relevant laws and regulations are complied.

When the auditor is engaged in work, the auditor can access all relevant files. The inspected unit shall not refuse to hand out or conceal the files. If the files are classified, the auditor should make a report before accessing.

Guide lines for auditors

The auditor must maintain fair, independent and truth seeking, and held a cooperative attitude.
The audit procedures should follow the inspection plan to avoid unnecessary discussions and consultations to minimize the workload of inspected personnel. When encountering unclear matters, inquiries should be made at appropriate time until a thorough understanding is achieved.
Auditor should not argue with the inspected personnel over incompleteness of the system,and shall not criticize the personnel in person when finding mistakes. If the personnel made an appealing, the inspector should listen carefully to the personnel and refrain from arguing with the personnel.
The auditor should be familiar with the history, important information and previous audit report of the inspected unit.
The auditor should make reasonable judgments on the results of the inspections. This judgement should have a reliable theoretical basis and sufficient proofs.
The files reviewed by the auditor are all firsthand and confidential files, hence the auditor should be vigilant and ensure the documents are safe.

Self-assessment method of internal control systems.

Self-assessment goals

Effectiveness and efficiency of operations, including profit, performance and the safety of the assets, etc.
The reporting should be reliable, timely, transparent, and in compliance of with relevant regulations and laws.

Scope of self-assessment

Environmental control
Risk assessment
Operation control
Communicating and inspecting information

Self-assessment method and operation method of internal control system:
Implement self-evaluation of internal control at least once a year. Starting with the self-evaluation of senior managers and individual operating units on whether the internal control system design and actual operation conditions are effective. Then the auditor will review the reports made by the inspected manager and unit and report the conclusion to the board of directors.